Thank you for your interest in linking to Wildash Works.
Below you will find a text link, or a couple banners for you to choose from and display on your site.
Right click on the banner above and save to your hard drive.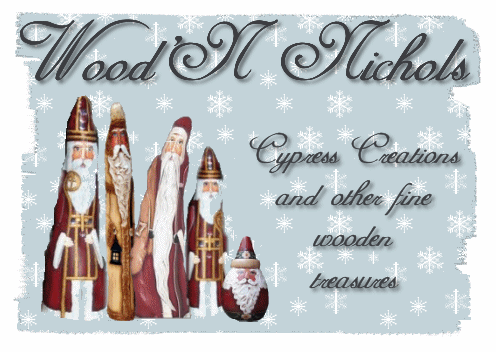 Since 1988 "Wood 'N Nichols" (Lois and husband Gordon Nichols) Mars, Pa.
have been making unique, heirloom collectible creations from Cypress Knees --(Roots from the cypress tree).

Denise White and Lisa Las Vegas (a.k.a Ez Web Designs) are 2 Friends who have joined forces to bring you a very streamlined approach to Graphic Design, Ebay, and Web Site Building. We Specialize in made-to-order Custom Graphics and
fast hassle-free web site building.